Helios is a dark, metal sphere about the size of a soccer ball. He has a green lens surrounded by a glowing blue ring, clearly what amounts to a face. Well, as much of a face as a metal ball has.
His official designation is a Mechon M35 unit, a series that normally sees little use in the field. They serve as command and control units for other nearby mechon, something that isn't reply necessary in the nearly-mechonless world of the Cleft.
He also has a cloud of reflective metal flakes that drift around, clearly suspended in some sort of electromagnetic field. They form the basis for a hologram array used to make realistic disguises. He also refers to himself in the plural, probably some sort of bug in his language software that was never fixed.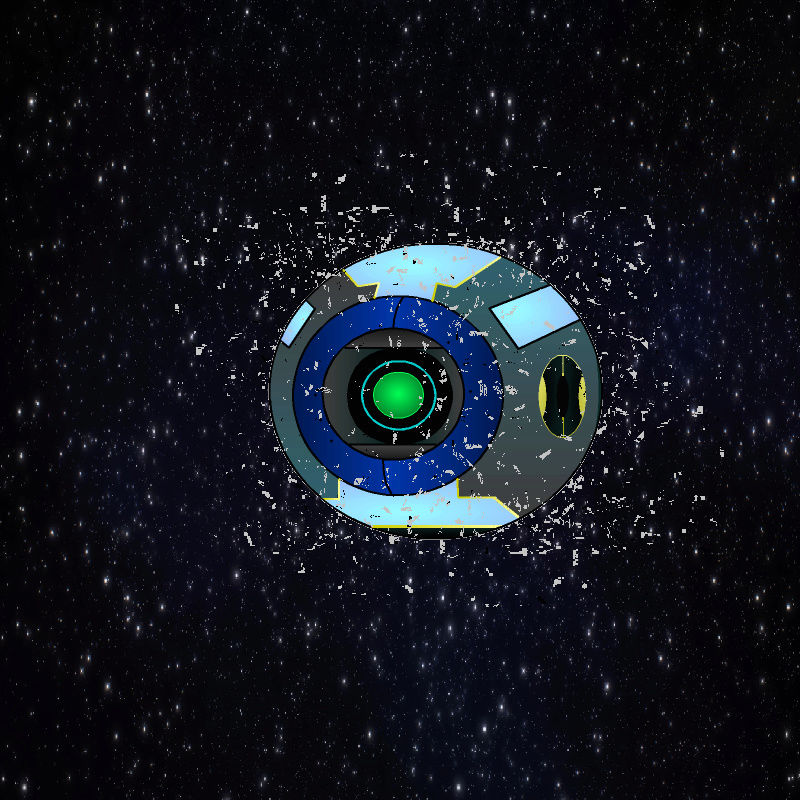 Last edited by Mahō no Hīrō ★ Kishi-kun on Thu Sep 28, 2017 11:21 pm; edited 2 times in total
The M85 Meteor Artillery, Helios' ever-present bodyguard, is an eleven fot tall bipedal death machine. It has a pincer that doubles as a buzz saw on it's left arm and a large energy cannon on it's right arm.
It's armor is dark purple with tarnished gold highlights and it's lens is a bright, cheerful red.
It also likes gardening.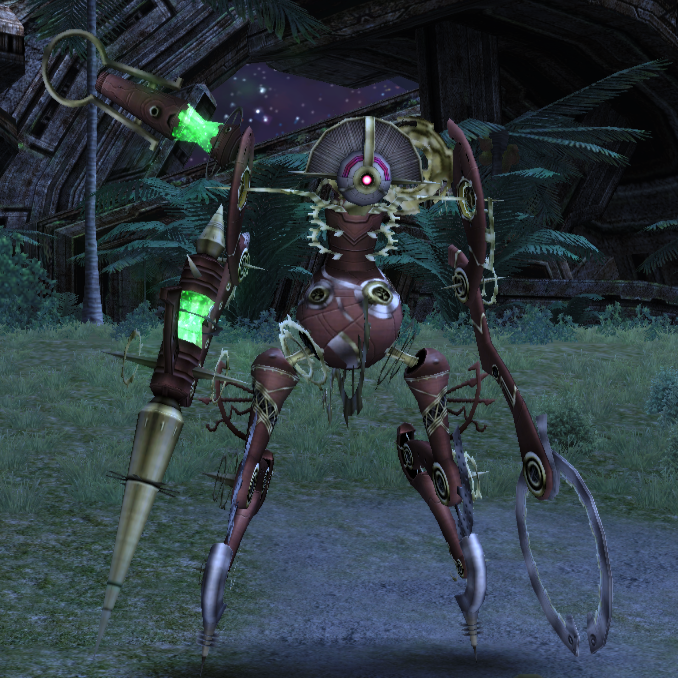 Helios also has a set of M34 Repair Drones, for when he gets damaged in the field. Unlike most M34 units, their laser armament has been replaced for a set of interchangeable tools that could be used for field repairs. They normally stay back at base (or more recently in Demonicor's basement), and are deployed to the field through a portal system that is run out of Helios' base (Read: crashed transport).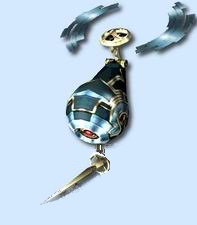 Similar topics
---
Permissions in this forum:
You
cannot
reply to topics in this forum